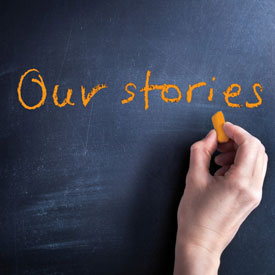 OUR STORIES
"It all started at Training For You"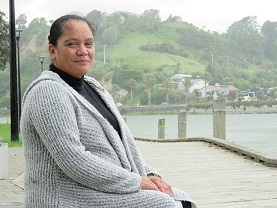 Healthcare, January 2017
Rachel Pirere is a textbook example of how to make the most of education opportunities.
After a long break from education, Rachel joined the Healthcare programme at Training For You. Now the determined mother of five is on a steady ascent through tertiary education with a degree qualification in her sights.
As a child in Taumarunui, Rachel enjoyed school and did well but she left at aged 13 to care for younger nieces and nephews. At age 16 many of her peers were starting families and she was encouraged to believe that her life would follow a similar path, and was told she would surely have a family by the time she was aged 21. Rachel wasn't ready for children and was keen to row her own boat, so she left Taumarunui in pursuit of work opportunities. She moved to Whanganui and joined the Hannahs shoe factory. When her 21st birthday came around she celebrated in style and reminded her mother that she was not going to follow the norm.
However she didn't forget her family responsibilities or her natural instinct to look after others, returning to Taumarunui to care for her elderly grandparents until their passing. Following that she moved to Tauranga, commencing a 12-year career in meat processing. Her attention to detail and conscientious work ethic secured her the role of Osmeat Auditor, monitoring quality standards according to strict meat processing regulations.
But a profession in healthcare was always calling. Says Rachel, "I've always wanted to care for people." In November 2015, Rachel commenced the Healthcare programme with tertiary training provider Training For You. "Training For You was my first opportunity to do some training, and I grabbed it with both hands."
The 13-week programme is designed to provide students with a Level 2 qualification, and the knowledge and skills required to become a support worker in the health, disability and aged support sector. It is also a great springboard for further study in those fields, to certificate, diploma and degree qualifications.
Rachel has found that living and learning in Whanganui is easy. "Training here is so doable. I can't understand why a lot of people aren't doing study. It's all there if you want it."
While at Training For You, she made some significant life changes. Giving up smoking was one, "I didn't want to start a programme of healthcare being a smoker." She had a goal to be smokefree by the end of 2016 and the money that she saved since has allowed her to buy a good vehicle for her family.
Following the Training For You Healthcare programme, Rachel enrolled into the Certificate in Science and Health programme with Whanganui UCOL – a one-year, Level 3 qualification. She passed her Semester One papers with A grades, and in October was awarded a scholarship from Akoranga Education Trust to study further. She has since been accepted onto the UCOL Bachelor of Nursing Degree, to commence this year. The Level 7 programme is a big challenge, but a realistic one, "I didn't think nursing was an option for me. But once I got into the swing of things, and I saw how I was progressing, I realised that I can do this."
Rachel credits Training For You, and particularly Healthcare tutor Vanessa Seconi with her learning success, "It all started at Training For You. Vanessa gave me the drive to go further. I've got the utmost respect for Vanessa. I feel in my heart that if it wasn't for her, I wouldn't have made it this far. She opened my eyes." Rachel describes Vanessa's personable teaching style as the secret of her success, "She made you believe in yourself. She believed in what you were doing."
Vanessa Seconi was delighted to receive a visit from her ex-student when Rachel visited the Training For You campus to share her scholarship news, "It is very special to see ex-students realise their potential and take the next plunge to study at Level 7. Rachel is very focused and has amazing time management skills - I believe she will make a wonderful nurse and I wish her all the best".
After proudly starting her family at aged 25, Rachel now has five children aged from 4 to 17 years, and all are watching her keenly on her learning journey, "My children are proud of me. They've seen that if Mum can do it, they can do it." Her 10-year-old son recently received a Student of the Year Award - his enthusiasm for learning has been spurred by his Mum's achievements. Rachel is thrilled to be making an impact for herself and for her family, "I'm loving my journey at the moment. I can see a goal."
"I've Always Loved Being A Helping Person"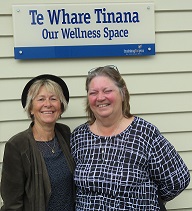 Tangata Toa, November 2016
A group of adult learners were recently treated to an inspiring presentation from an ex-graduate of their own programme. Four years ago Carolyn Collins joined the Training For You 'Women In Learning' programme, taking the first steps on a new journey of learning as part of her ten-year life plan. The 'Women in Learning' programme was created to help people build confidence and self-esteem, discover where they want to go in their life and career, and to transition towards further study. The programme is now called Tangata Toa (Strengthening People) and has been developed to include men.
When she joined the on-campus programme, Carolyn was working in a position that allowed her the time to restart her future into study to follow her dream in the helping sector - hoping to work with elderly people or people with special needs. A mother of five adult children and eight grandchildren, she has worked for eight years in a busy role caring for young people.
Carolyn spoke to a group of 13 current students at the Whanganui campus, many of whom could relate directly to Carolyn's story. At school, Carolyn felt she was "no good". While she coped well with mathematics, she was not good with words, and struggled with reading. "I thought I was dumb." After spending many years in a mentally abusive relationship, she decided to create for herself a ten-year plan, and included learning in the mix. She wanted to reach a place where she was at least at the same level as her children, and would be able to read books to her grandchildren.
Training For You tutor Diane Glennie comments that Carolyn was actually very good at writing, "Carolyn gained the highest possible grade on a writing assessment shortly after starting on the programme."
While at Training For You, Carolyn discovered the answer to her reading challenges – she has Irlen Syndrome, and now wears specially-coloured lenses for reading. Irlen Syndrome is a problem with the brain's ability to process visual information, and it tends to run in families. One of Carolyn's daughters and her granddaughter have Irlen Syndrome also, however they are all affected by it differently - each using a different coloured lens in their glasses. Finding out about this condition was a revelation for Carolyn, particularly in regards to study, "Now I love reading – there was a time when I never thought I would say that."
Over time, Carolyn progressed from being "a very shy, inward person that would drop the kids at the school gate and leave," but her new learning adventure boosted her confidence. "I used to want to hide in the back of the crowd. I would never have spoken in front of a group like this."
Adding to the incentives, another of Carolyn's daughters has learning needs, which forced Carolyn to speak out more in order to get the help that her daughter required. As a result, Carolyn became more involved with school activities, including coaching netball teams.
After graduating from the Training For You programme, Carolyn knew she wanted to study counselling. "I've always loved being a helping person." Through the Bethlehem Tertiary Institute of Tauranga, she has recently completed a Level 6 Diploma in Counselling. It has been a two-and-a-half year project, and she has finished some degree papers as well.
The course was completed online except for two weeks of intensive workshops twice a year, at the Tauranga facility. Carolyn professes that she is "not good at computers." However, she managed to complete a full Diploma course, completely online.
Carolyn says she made lots of friends at Training For You, and credits tutor Diane Glennie with being the inspiration for achieving her goals, "Diane encouraged us to go for what we wanted. Her feedback was always positive, and she gave us the encouragement that we could go to the next level."
Her motivation for learning came from "Wanting to find out who I was. I needed to find out what my passion was. I wanted to make my own happiness, and be something more than just my children's Mum."
Carolyn is now thrilled to be qualified in her vocation of choice, "Being a counsellor, you get the privilege of hearing other people's stories, and you learn that life can be so different for everyone."
Tertiary Provider Announces New Tutor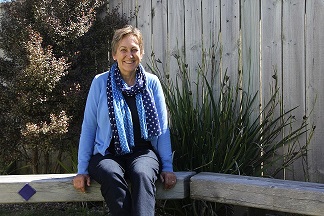 Business Administration & Computing, October 2016
Tertiary education provider Training For You is pleased to announce the appointment of their newest on-campus tutor, joining the team of 12 teaching staff based at the central-city campus.
Bozena Michalska has been employed by Training For You as a Foundation Skills Tutor, teaching on the organisation's popular Business Administration and Computing programmes.
Bozena comes to Training For You with a wealth of education sector experience including roles as a Teacher Aide, School Counsellor, Deputy Principal and Acting Principal. Most recently, she has been working with primary school children at St Anne's Catholic School, supporting students with autism and other learning needs.
Originally completing her teaching degree in the UK, Bozena has worked in secondary school education for most of her career. Her desire to support the student as a whole person is the driver in her chosen vocation, "I like to think that I make at least a small difference in young people's lives."
Helping others is a key aspect of her work ethic. She recently spent 18-months living in Christchurch while her civil-engineer husband contributed to the infrastructure rebuild. Not one to sit about, Bozena spent her time in Christchurch volunteering with Cancer Society of NZ.
Bozena's initial introduction to Whanganui was a brief visit many years ago in 1989, during a family holiday. She returned to live here in 2003, taking up the position of Deputy Principal at Wanganui Collegiate School. Now, as a resident of 14 years, she still very much enjoys the lifestyle that the city has to offer. "The people are friendly, the cafes are good, the town is a comfortable size. Mowhanau Beach is fantastic."
She applied for the role of Foundation Skills Tutor at Training For You after hearing good things about the employer. The organisation's reputation was one of the drawcards; "I want to feel like I'm part of a team that is contributing to the well-being of its students."
The Business Administration and Computing programmes that she will support are designed to provide entry level skills and knowledge in the use of office technology - including modern communication media, keyboard skills and information processing techniques. The programmes also include the development of skills and knowledge in customer service, communication and the ability to contribute within a workplace team. Bozena will also support students in numeracy and literacy upskilling. Teaching numeracy and literacy to adult students is a fresh challenge for Bozena, and one that she is looking forward to.
Commencing officially with Training For You on 3rd October, she was welcomed on to the Training For You campus with a Powhiri from Training For You staff.
On-Campus Education Manager Tim Snape is pleased with the latest employment development for Training For You, "I have no doubt that Bozena's background and experience will provide students with a new dimension of learning and knowledge to gain from. We very much look forward to having Bozena as part of our unique Training For You team".
Family Ties Support Study

Tangata Toa, September 2016
A life skills training programme based in Whanganui is having a significant impact on the adult students that it services.
Mature learners were celebrated around the world earlier this month with Adult Learners Week (5th – 11th Sept). However for tertiary educator Diane Glennie, adult learners are her top priority every day. Diane tutors the Tangata Toa programme, delivered by tertiary education provider Training For You. Tangata Toa is an intensive numeracy and literacy programme designed particularly to increase confidence and self-esteem, especially for individuals that have been out of the workplace for some time, or have previously experienced barriers to their learning.
Tangata Toa translated means "Strengthening People". The programme aims to help men and women discover where they want to go in their life and career, ideally transitioning towards further study. Students on the 13-week programme work through five modules including computer proficiency and communication skills. All of the learnings are designed to help build confidence to take on other challenges. Exposing the learners to opportunities, identifying goals and possible career paths is an important aspect of the programme. Even gaining skills and knowledge to support children with school work is a real bonus for some.
Diane Glennie has been teaching at Training For You for 13 years. She is passionate about supporting people to achieve more than they thought possible. "In my class, each individual is honoured. They are encouraged to know that they can aspire to be anything they want to be. My philosophy is, if a student is unable to learn, I must assume that I haven't yet found the right way to teach them."
Diane is highly regarded by current and former students who accomplish real results while on the programme. In 2014, she was given a Highly Commended award for the ITENZ (Independent Tertiary Education NZ) Tutor of the Year. "Adult learners work hard to change their lives and my role in this is to mentor, guide and support them on their journey. I teach literacy and numeracy, computer skills and communication skills in an active, positive learning environment. I draw on the skills I have developed over the years from studying human nature, and the very premise of how people learn."
For Adult Learners Week, the Tangata Toa class enjoyed a shared lunch - in line with the Healthy Living module, but also exploring the literacy and numeracy aspects that go into preparing a meal. The event also served as a celebration for several students that had completed the programme and were heading on to other pursuits, and for some new students that were joining the cohort.
Husband and wife Roslyn and Adrian Baker have recently commenced the Tangata Toa programme. After only a week on campus, they've been impressed by the supportive environment in Diane's classroom. Says Roslyn, "It's like being part of a family." It is indeed a family affair, with the class recently having four members of the same family studying together. Alongside Adrian and Roslyn, the class is also host to another couple, plus a mother-and-daughter duo.
Adrian and Roslyn have joined Tangata Toa together to pick up skills that they can utilise in several areas of their lives. Outside of Training For You, they both lead a Life Begins programme through their church. This is an art-orientated project for people with learning disabilities, with a wide range of ages - the youngest participant is around seven years of age and the eldest around 65. Roslyn particularly is keen to upskill her digital presentation skills for use in this area and beyond.
Following Training For You, Adrian is hoping to progress his education further with a Level 2 horticulture course at Wai Ora Christian Community Trust.
Diane Glennie says the essence of her teaching is in building the self-worth of the learner, "I believe that it's all about self-esteem. If we grow that, then we can do anything, achieve anything, and indeed be anything we want to be."


Opening Doors Is The Key To Success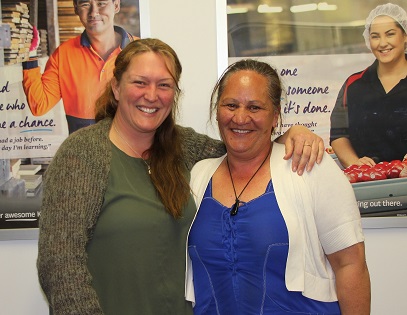 Skills For Success, September 2016
Being on a benefit is not the only option. That was the simple but effective message delivered to a group of Work and Income clients recently, at a seminar designed to inspire and encourage job seekers towards training or employment.
Tertiary education provider Training For You presented to the group, bringing real life examples of those who had progressed themselves from benefit reliance to successful employment status.
Carrissa Brown, Tutor at Training For You, is leading her organisation's newly-launched 'Skills For Success (Whākamana Mahi)' programme. The programme is delivered at the Whanganui campus, and offers a range of upskilling units specific to achieving employment. Learners on 'Skills For Success' have the opportunity to complete a First Aid certificate, gain a restricted driver's license, and Health and Safety accreditation. The 13-week programme includes work experience hours, one-on-one life coaching, and increased numeracy and literacy. Other aspects of the course include employment essentials such as CV writing, communication in the workplace, and employee rights.
An ex-Work and Income client herself, Carrissa is a good example of someone who, in her own words, has "had mountains to climb" but has overcome them through education, training and employment. As a solo parent, Carrissa began training on an early childhood education pathway, while working part-time with PAUA (Early Childhood Home Based Education Service). She is now qualified as a tertiary educator, and until recently has tutored the Training For You Business Administration & Computing programmes.
She now focuses on supporting people to make positive change in their lives, through Skills For Success. Taking the role modelling further, Carrissa also manages a part-time enterprise. Alongside her business partner Sandy Brown, together they make, promote and sell Tranquility Healing Balms and Creams, a beautiful range of naturally produced skin products, specially make with Kawakawa.
Accompanying Carrissa at the seminar was ex-Work and Income client and Training For You graduate Thelma Scanlon. Thelma is the sole parent of eleven children, and has recently welcomed her eighteenth grandchild. As a qualified business administrator, Thelma enjoys passing on her story of achievement, capturing her philosophy in the words, "I aspire to inspire, before I expire."
In 2012, Thelma was a solo Mum, struggling with low-self-esteem, limited confidence and a tight budget when she decided change was needed. After having coped with a string of adversities throughout her personal life, the final catalyst came with the passing of a loved one, and the future that she felt she had lost. Aged 50, she decided to improve her situation, and realised that a return to education was key.
Knowing she was good with numbers, Thelma initially approached the Training For You Business Administration and Computing course with a view to working in accountancy, but soon discovered skills in a range of areas. She completed her Level 2 qualification then went on to achieve Level 3 – a huge success for someone who had left secondary school 35 years earlier without so much as a School Certificate.
In 2014, she was honoured with the ITENZ Student of the Year award – a national endorsement contested by tertiary providers from all around New Zealand, and one she is extremely proud of. "My time at Training For You helped me to regain not only my self-confidence, but my sense of who and what I am. I walked through Training For You's door with no national certificates and walked out with NCEA Levels 1, 2 and 3 as well as the National Certificate in Business Administration and Computing, Levels 2 and 3."
Thelma now enjoys an important position as the Office Administrator at Castlecliff Primary School.
"I came to Training For You with nothing, and came away with a profession.".
She credits work experience hours at the school, and the faith of Principal Katherine Ellery, "The work experience helped me to get a foot in the door, and this was due to the belief that my wonderful boss Katherine Ellery has in me."
Now, Thelma's children have access to more opportunities such as swimming lessons and representative sports programmes. "I can say I am no longer dependant on a benefit, and my whānau are proud of their mum for this fact."
Her success story is as real as they come, "My dream has been realised and I love my job."
Carissa Brown's message is another simple, uplifting directive, "Your history doesn't define your future."
Bright Futures Being Built With Friends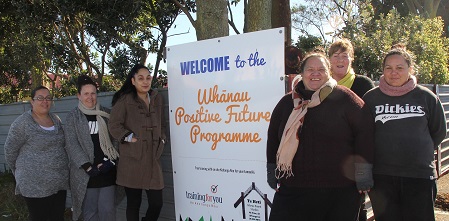 Whanau Positive Futures, September 2016
A foundation training programme is opening up new possibilities for adult learners seeking formal qualifications.
Whānau Positive Futures is a fees-free programme offering the opportunity to gain an NCEA Level 2 qualification on the Social and Community Services Vocational pathway. Provided by Training For You, learners on the programme are gaining skills and knowledge to pursue employment, or further study, in the areas of childcare, healthcare and community work.
The programme is based at Te Heti Marae in Castlecliff, in partnership with Te Heti Marae Based studies. The 20-week course is held over three mornings, Tuesday-Thursday. Childcare is available at the Kohanga Reo right next door to the facility. The children are picked up in the morning from home, and the van run starts at 3pm for drop off – leaving ample time for students in the afternoon to do course work, or just get some quiet time before the little ones arrive home.
Even transport for the learners is covered, with a daily van service that gets them to and from the programme.
Three of the students currently on the course have already achieved success with the Training For You programme Tangata Toa (Strengthening People). They are now well placed to contemplate a Level 3 qualification in the future.
For the current cohort, the camaraderie is key. "I like the atmosphere." says one. The small class size is appealing as a place to build confidence and self-esteem, re-establish learning habits and achieve success in a non-threatening, learner-centred environment. Student Lisa Crawford observes, "It's a great way to learn how to learn."
It is well known that through practice and conscious effort, the function and performance of our brains can be increased. The group recognises that their levels of mental fitness have increased dramatically since commencing the course of study. "When we first started at Training For You we were yawning and were tired all the time." Now, taking on a new challenge, meeting new people and enjoying regular learning opportunities is enhancing their overall health and wellness.
Whānau Positive Futures Tutor, Mary Joblin, sees the programme as delivering much more than qualifications, "The learners enjoy each other's company and have a laugh while developing their skills and knowledge. As a tutor it is rewarding to watch their confidence grow and their abilities strengthen as they progress onto further study or into employment."
Fees-Free Study Options Perfect For Youth
Working With Children, August 2016
A free training programme for youth is providing a favourable alternative in tertiary education.
Under the government's Youth Guarantee scholarship fund, the Training For You 'Working With Children' programme is fees-free for young people aged 16-19 years, with other funding options available for those over 20.
Open to all learners that have left secondary school, participants have the opportunity to graduate with NCEA Level 2, with a Vocational Pathway in Social and Community Services. The programme also offers credits towards a Level 3 National Certificate in Early Childhood Education & Care.
Delivered onsite at the Whanganui campus, the 20-week programme includes a range of learnings primarily under the umbrella of caring for children, but supporting people of all ages. Course content includes practical activities, work experience in local childcare centres, and field visits. On the day of writing, the Training For You students were heading to Whanganui UCOL's campus, to see the Nursing programme in action there, as part of the healthcare module.
Working with Children Tutor Amy Fitzgerald says the focus in a vocational direction for youth is appealing, "School leavers understand the importance of gaining NCEA credits, but finally being able to get credits in a specific vocation - that's a drawcard."
The fees-free component of the programme is also attractive. In a reoccurring issue for tertiary education, statistics are showing around $15 billion of debt through student loans is currently shared by around 720,000 New Zealanders. However, Training For You's youth students are already ahead of the game, enrolled on courses that are fees-free for their age group, and include support with travel costs. As well as Working With Children, Training For You provides fees-free study options for all ages in Healthcare, Business Administration Computing, and intensive literacy and numeracy.
Youth student Mandy Miller, on the Working With Children programme, is happy to be learning in an environment that she feels is a good fit, "It's easy to learn here, they find out what your learning styles are. I looked around at a few courses but this one seemed more appealing to me because it is dealing with kids, and helps get you into a career, with work experience and stuff."
Mandy was encouraged towards the programme by her friend Mika Gordon, who says she would recommend the course to anyone, "I've recommended it to a few of my mates. For people who aren't going to school, it's a really good opportunity, rather than just doing nothing. Plus you get qualifications."
The need for qualifications is an important matter for parents and caregivers as well. Mandy's father Paul Miller had genuine concerns about his daughter wanting to leave school without her Level 2 qualification. However, he is now pleased that she is engaged in a training programme that could see her achieve that by the end of the year, "Initially I was disappointed. Now I'm really proud of the fact that she got herself together and decided the next course of action was to come to Training For You and have a look at the early childhood programme avenue of training. And the fact that she could carry on doing her Level 2." Following completion of her Training For You course, Paul is hoping that Mandy will continue on to further education. "I can tell that Mandy is proud of what she's doing. As soon as she got her first couple of credits, she texted me straight away. I'm proud of her, and here to support her."
Paris Schlegel is another 'recruit' to the course, from the same circle of friends. She moved to Whanganui last year and after leaving school at 15, joined Training For You. She was drawn towards the Working With Children programme by Mika and Mandy. As friends, the girls are enjoying being on their learning journey together, "(Mika) It makes it a lot easier to adapt to everything, and we haven't excluded ourselves from others on the course, we have made new friends and they're all lovely people as well, really caring, and make you feel really welcome. We did activities that formed bonds - team-building exercises - and that was really helpful for forming new friendships."
The affection extends not only to classmates, but to their course instructor too. Says Mika, "We like Amy's teaching style, she's really down to earth, she gets along really well with us, we all have good laughs with her. She's really considerate as well, and understanding. She respects us. And the respect goes both ways."
Outstanding Success For Healthcare Graduates
Healthcare, July 2016
A popular tertiary education programme is producing some outstanding results in the much-needed skill area of health care.
Tertiary provider Training For You has recently celebrated the success of 12 graduates from their 13-week Healthcare programme, seven of whom have since moved into full-time employment. Three others have secured part-time roles.
The Healthcare progamme is well-placed to meet the increasing demand for services in that sector. The programme provides students the opportunity to gain the National Certificate in Health, Disability and Aged Support (Foundation Skills). The Level 2 programme is free to Work and Income clients, and to youth aged 16-19 years.
Delivered at the Whanganui campus, the 13-week programme includes 80 hours of work experience which takes place during scheduled class time. The work experience has proved invaluable in giving students the opportunity to practice and develop skills in a real-life setting, making them work-ready for future employers. Employment outcomes are generally in rest homes, home based care or in social service agencies.
Much of the student's success can be attributed to the course's sole tutor, Vanessa Seconi. Seconi arrived at Training For You two years ago after a 20-year career in healthcare, at management level. Now she is transferring her passion for healthcare to the lives of others who are just beginning their careers in the industry.
Recent graduating student Samantha Ellison has now gained employment working in the community, with Healthcare NZ. She feels the Training For You programme equipped her well for the work she is doing now, and credits Vanessa with the inspiration that drove her, "If it weren't for Vanessa, I wouldn't have found this passion and I would still be stuck in my 'waiting place'."
Fellow students have secured work with Te Oranganui Iwi Health Authority, Broadview Rest Home, Healthcare NZ, Nazareth Rest Home, New Vista Rest Home and Summerset Care.
Robyn Williams, Facility Manager at New Vista Rest Home and Hospital says the arrangement with Training For You is "very worthwhile". Over the past 4-5 years, New Vista has employed around five graudates in their 52-bed facility. "We've found it to be quite beneficial, it's good for us. Vanessa is great to work with - she does the best for us and for the students."
Other successes have come in the form of further education. Since graduating from Healthcare in June, Fiapaipai Cassereley has been accepted onto UCOL's Bachelor of Nursing programme, and is now working towards her degree.
Seconi is extremely proud of the achievements of her students,"It is fantastic to see how students progress with their new found pathway."
Special Event Celebrates Student Success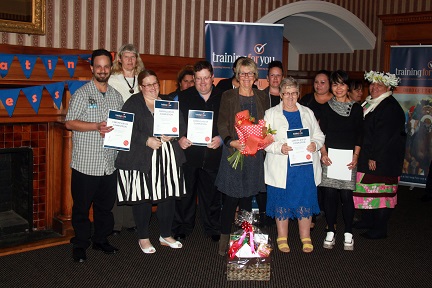 Semester One Graduation, June 2016
A special ceremony was held in Whanganui recently to acknowledge a group of learners that have successfully completed their programmes of study with tertiary education provider Training For You.
Learners, their families and supporters gathered alongside tutors, teaching staff and Training For You management for an evening of celebration and recognition. Held at Heritage House, the ceremony highlighted the achievements of students graduating from the organisation's Semester One 2016 programmes.
Around 50 students were presented with certificates of completion, across four areas of study; Business Administration & Computing, Health Care, Tangata Toa (Intensive Numeracy and Literacy) and Working with Children.
Of special significance for the Tangata Toa programme was the representation of four members of the same family, all fulfilling their study goals together. Maree Sharrock, her son John Robertson, and her daughter and son-in-law Patricia and Jordan Amer were all present at the ceremony to receive their certificates. Tutor Diane Glennie says, "The family support each other in their learning and in their home life as well. The programme is doing great things for their self-esteem, and really does enhance their learning."
Patricia and Jordan have just recently married, with Diane in attendance as a guest. Diane attributes Jordan's accomplished wedding speech with the confidence and skills that he acquired through the Tangata Toa programme. "Our classroom environment promotes a positive place for students to grow their confidence and really discover what their capabilities are."
Of the students that graduated from the Tangata Toa programme in June, three have progressed on to the Whanau Positive Futures programme – a testament to the Training For You learning experience.
Leading the group through the ceremony was Education Manager Tim Snape who addressed the group in English and Te Reo Maori, followed by a waiata performed by the Training For You staff. The integration of Maori culture into the organisation is something Snape is very proud of, "Training For You recognises the large number of Maori within our community and our student body. We are committed to ensuring that Maori culture is recognised and embedded within our organisation."
On Track For Teacher Aide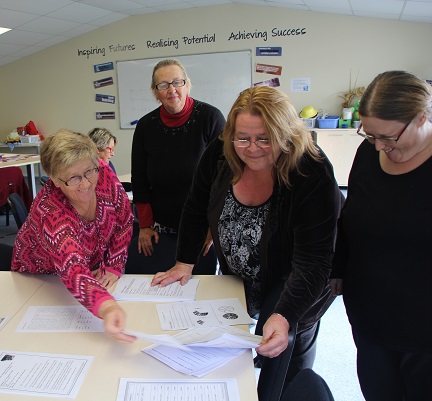 Women In Learning, June 2016
Liz Beamsley graduated from the Training for You Women in Learning programme, now called Tangata Toa (Strengthening People), in July 2015. Work and Income suggested she enrol but she wasn't interested, in fact she was really quite negative about it.
"I didn't want to know about it. I wanted to work, I didn't want to do a course. But then I thought about it and realised I probably needed to do it for myself, and I certainly needed to do it for my children. They were bringing homework home that I didn't understand, and that was making me feel pretty bad. But once I started the course at Training For You I loved it. I loved everything about it, and it became really important for me to attend."
This 13-week programme has no formal qualification attached to it. Instead it is an intensive numeracy and literacy programme which also aims to improve confidence and self-esteem and help the participants plan, and then take the next step, on their learning or employment pathway.
Diane Glennie, the tutor on the programme, is held in high regard by Liz, "She constantly encouraged us to research and find out what we wanted to do next. Some of us had never thought about a 'next' as we'd spent so long on the benefit that we'd forgotten that there were things we could actually do. But Diane motivated us to think of our future. She would say, "Who said you can't do it? Just try!"
Liz developed a real hunger to learn after the Women in Learning programme and realised that when it had finished she couldn't just go home and do nothing. So she enrolled at UCOL.
"I never dreamt I would go to UCOL! I never thought I was good enough." But, encouraged by Diane, she enrolled in their National Certificate of Tertiary Studies Level 2 and started in July 2015. And she got straight As!
"I graduated and got to walk up Victoria Avenue, in March, with all the other graduates. Wow, it was such a neat feeling. UCOL is such an amazing place and I would never have known that if I hadn't gotten confidence from doing the Women in Learning course."
The Women in Learning programme was such an important first step for me. I can't recommend it highly enough. I have achieved more than I ever thought possible. Training For You is definitely the place to start."
Liz now volunteers on the Tangata Toa course at Training For You twice a week, helping other people to improve their literacy and numeracy skills, and more importantly their self-esteem. When she's not there she's either volunteering at the SPCA or doing a computer class at UCOL.
She is also in the process of enrolling in a Certificate in Teacher Aiding Level 4 with Training For You.