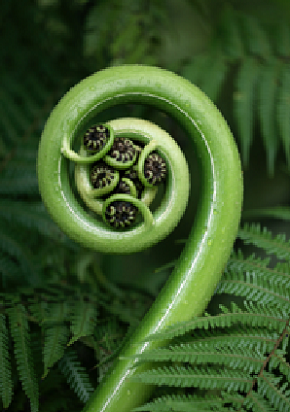 Tangata Toa / Strengthening People
What makes our course different to others on the market?
Our tutor is highly regarded by all current and former students who see real results while on the course
This course is all about helping people discover who they are and where they want to go in life and career
This course builds confidence and has proven results of success
About the course
Have you been out of the workforce for a while, busy raising a family or want to increase your confidence? We can help you get back into study and back into the workforce with new energy and confidence.

We will take you on a journey of self-discovery and help you to unlock your inner potential.
We will help you:
Gain computer skills

Improve reading, writing and maths

Gain skills and knowledge that you can use to support children with school work

Build confidence

Improve self esteem

Explore different options for your life so you can have a better future
Course intakes
Enrol anytime!
Course duration
Monday 9am – 2.30pm
Tuesday 9am – 12.30pm
Wednesday 9am – 12.30pm
Entry criteria
You must:
Be over 16 years of age and not be enrolled at a secondary school or other tertiary organisation
Be identified as a domestic student (one of the following):

a New Zealand Citizen, or a New Zealand permanent resident currently living in New Zealand
a Cook Island, Niue or Tokelau citizen
an Australian citizen who is currently living in New Zealand, or an Australian permanent resident who has a returning resident visa and is currently living in New Zealand
a refugee with refugee status who is directed to study as part of residency requirements.

Provide a birth certificate or passport as evidence of identity
Have low levels of literacy, numeracy, or literacy and numeracy as defined by the Tertiary Education Commission (TEC):

Have fewer than 80 credits on the National Qualifications Framework (NQF)
If the learner has more than 80 credits on the NQF, then the learner must have fewer than 12 credits in literacy and/or numeracy in unit standards and/or achievement standards.
If the learner is assessed using the Literacy and Numeracy for Adults Assessment Tool and presents at Step 1 or 2 on the Learning Progressions for reading and/or numeracy.
2017 Fees
This course is free.
About the tutor
Diane has been a tutor at Training For you since 2003. She enjoys being part of an inspirational team and is passionate about supporting people to achieve more than they ever thought possible.
What students say...
"My life has changed dramatically since being on this course. I have been exposed to opportunities and have been doing positive stuff for myself as well. This course helped me identify my goals and a career. I'm strong and happy."
"The environment is very friendly which has given me confidence to undertake other challenges that I would undergo for my future. Everyone has been very supportive it has been enjoyable."
"The encouragement and support from the tutors has been really great for me. While here I have regained my self esteem and confidence that I lost by being at home. I have been given knowledge and skills to go towards a chosen career path. I have also met and made new friends in a situation similar to mine."
"The things I have enjoyed most about my experience is gaining more confidence to go ahead and achieve. I've found that I have learnt so much and has given me the confidence to move onwards and upwards. Without the help of my tutor and my new found friends I would still be at home not continuing any further adult education. Thumbs up to everyone at Training For you."
"Training For You is an excellent service for all those who need any kind of learning support. I highly recommend anybody who needs support to register at Training For You."
Apply Now
To be enrolled on this course you must:
Have an interview with the course tutor
Be accepted onto the course
Call us on 0800 438 848 or info@trainingforyou.co.nz to see how we can help you make the right choice for your future.
While we provide participants with the opportunity to gain individual NZQA units that we are accredited and approved to deliver, this is not an NZQA approved course.