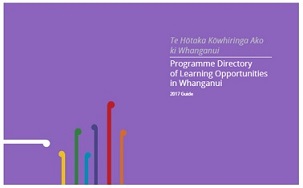 2017 Programme Directory of Learning Opportunities in Whanganui
Not sure what you want to do? View the Whanganui Programme Directory.
To view a list of all 2017 Whanganui courses click the 'View course content' button on the left hand side of this page.
Good luck for your chosen career path! If you have any questions, please contact us on 06 349 0047 or 0800 438 848.