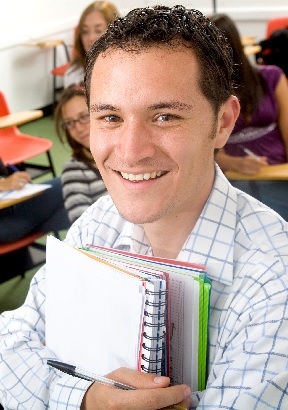 National Certificate in Adult Literacy and Numeracy Education
(NCALNE), Level 5 (41 Credits)
What makes our programme different from others on the market?
Our tutors have over 20 years vocational trades training experience so can relate to how study is applied to your learners

All course material is online, there are no hard copy resources

All assignments are uploaded online, assignments can't be lost through the post and have a faster marking turn-around
Workshops can be held on request for groups of learners. Please enquire if this is of interest to your organisation.
About the programme
Teach adult learners in the workplace or in an education environment?
This 41 credit certificate is essential for you if you teach or train adult learners. The level of literacy and numeracy within your workplace or classroom determines how your learners receive and process what you are trying to teach them. By increasing your learner's level of comprehension, you will find that their level of understanding increases substantially.
No matter what level of literacy and numeracy your learners currently have, it can be improved. You will learn how to simply embed literacy and numeracy into your teaching delivery and reap the benefits of employees or learners who develop a greater level of understanding.
We will help you gain
skills and knowledge to enhance your work as a vocational or workplace tutor
an understanding of the literacy and numeracy challenges your learners face
skills to help you embed literacy and numeracy into your teaching sessions
skills in developing interesting, engaging and relevant programmes and tools for your learners
an understanding of the NZ Adult Learning Progressions and what they mean for your practice
We offer this programme on-line, which allows you to study when you want to, in your home or office.
Apply what you learn immediately!
Programme duration
You have up to 30 weeks to complete the course, working at your own pace to a weekly schedule. We recommend you allow around 10 hours a week for study along with on-the-job application of the skills you are learning.
Entry criteria
Have left school and be over 18 years of age
Be identified as a domestic student (one of the following):

a New Zealand Citizen, or a New Zealand permanent resident currently living in New Zealand; a Cook Island, Niue or Tokelau citizen; an Australian citizen who is currently living in New Zealand, or an Australian permanent resident who has a returning resident visa and is currently living in New Zealand; a refugee with refugee status who is directed to study as part of residency requirements.

Meet funding requirements (Call 0800 438 848 for more information)
Provide a birth certificate or passport as evidence of identity
Attest or provide written evidence that they have regular access to a computer with a broadband connection to enable access to reliable internet, be able to send and retrieve emails with attachments
Academic Requirement: Applicants must attest or provide evidence that they are currently employed as an adult educator or trainer, or have access to an appropriate learner group.
This is an NZQA approved course.
2017 Fees
To support the TEC strategy for foundation education tutors to be qualified to embed literacy and numeracy, we are offering fees free scholarships for NCALNE until the end of 2017.
Fast Track Option
If you already have at least ten credits, at level 5 or above, in the subfields, Adult Education and Training, Generic Education and Training, or Communication Skills, talk to us about doing the NCALNE Fast Track 30 credit programme.
About the team
Our teaching team has extensive experience in vocational teaching. They will support you through your study with frequent contact to make sure that you are on track and will answer any questions you have about the material or assignments.
You can contact our tutors by email, text or phone during work and after hours (including weekends), so you are not alone during your online study journey.
What students say...
'The start of my journey I must admit seemed daunting and overwhelming. Probably being due to me leaving college at a young age with no education and going straight into a trade. The training days held for my NCALNE and the support I have received during my journey, have all contributed towards what I feel is not only a positive outcome on a personal level but a teaching achievement that benefits me as a tutor and will benefit my learners reaching not only a literacy and numeracy goal but also personal achievement as valued contributors to society.'
Sal Kishor, G&H Training
'For some trainees literacy and numeracy is a big barrier to them. NCALNE allowed me to learn some of the theory of teaching/tutoring that I was giving to staff. It also gave me options and tools when I had staff that needed more of a hand with their learning. I will be ensuring that documents are reviewed and changes made to assist our staff. We win they win as error is reduced and at the end of day staff stay because they are included and are happy.
It is a pity that NCALNE is not compulsory for all HR sections and managers that control or have authority over staff. This knowledge and skill adds $$ to the bottom line very quickly.'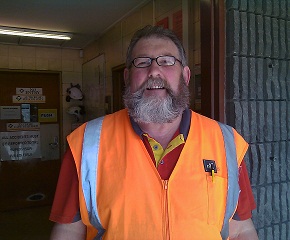 Bill Peck – Firth Industries, Southern
Apply now
Please contact us for an Enrolment Form.
Once you have completed and returned the Enrolment Form to Training For You, you will be contacted by the tutor and provided with instructions on how to get started.
Please contact us on 0800 438 848 or email Simone Hewson on simone@trainingforyou.co.nz if you would like to talk through options for your organisation.
We look forward to hearing from you!