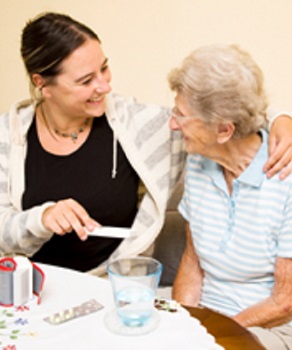 Career Start: Health & Education
NCEA Level 2, Vocational Pathway in Social & Community Services - NCEAP5 (84 Credits)
If you are passionate about working with people and want a career in the health or education sectors, then the Career Start: Health & Education programme is for you!
"Containing a wide range of transferable skills means graduates of this programme can seamlessly move onto further qualifications, and fast-track their career" says tutor, Amy.
Programme details
We run our classes Monday to Thursday, 9am – 3pm. Our campus at 144-152 Ingestre Street is an easy walk from the bus or there is parking available.
Semester 2:
Programme Starts - 24 July 2017

Break - 2 October to 6 October 2017
Entry criteria
You must be over 16 years and no longer at school.
You must also be one of the following:
a New Zealand

Citizen, or a New Zealand permanent resident currently living in New Zealand

or a Cook Island, Nuie or Tokalau citizen,
or an Austrailian citizen who is currently living in New Zealand, or an Australian permanent resident who has a returning resident visa and is currently living in New Zealand
or a refugee with refugee status who is directed to study as part of residency requirements
AND not have an existing qualification at Level 2 on the National Qualification Framework (NQF)
Please note that you will need to provide a birth certificate or passport as evidence of identity and age on enrolling.
Students who undertake work placement in an Early Childhood or Healthcare environment must receive a satisfactory police check to be accepted onto the programme. Applicants will be provisionally enrolled until this is received, at which time Training For You will determine if a student is eligible to be fully enrolled.
Why should you do this programme?
It's fees free! (Certain criteria apply)

You will attain the National Certificate of Educational Achievement, Level 2, with a vocational pathway in Social & Community Services.

Our tutors are passionate, experienced and supportive
Our learners have fun AND get great qualifications!
Our central campus is purpose-built and well equipped
We are an award-winning, NZQA Category One training provider.
Call us on 0800 438 848 or info@trainingforyou.co.nz for more information.
Training For You
144-152 Ingestre Street, Whanganui
Free Phone 0800 GET T4U
Local Phone 06 349 0047
Email us info@trainingforyou.co.nz
Private message us www.Facebook.com/TrainingForYou